Trans World Radio
Worldwide Overview
Trans World Radio (TWR) is the world's most far-reaching Christian radio network. Programs in over 225 languages and dialects are aired from more than 2,000 outlets around the world, including 14 international broadcasting locations, as well as local medium wave (AM), shortwave, long wave and FM radio stations, direct-to-listener satellite broadcasts, cable audio systems and the Internet. Every day, TWR's broadcasts reach millions in over 160 countries. TWR has offices, studios, broadcasting facilities or partner organizations in more than 70 countries. The ministry's U.S. base of operations is located in Cary, North Carolina.
Mission History
TWR was founded by Dr. Paul E. Freed in 1952 as a nonprofit organization to proclaim the unchanging message of the Gospel. The first broadcast was aired more than 50 years ago from a 2,500-watt transmitter in Tangier, Morocco, in February 1954.
Worldwide Staff
TWR's worldwide team consists of over 2,000. Strategic partnerships exist in over 70 countries with more than 200 organizations, including Thru the Bible, Insight for Living, In Touch, Leading the Way and Back to the Bible. Because it is essential that all broadcasts be completely understood by the listeners in their own language, TWR's international staff not only translates, adapts, produces and broadcasts the programs, but also helps coordinate in-country listener follow up.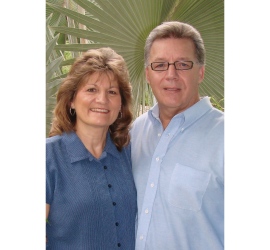 Prayer Requests for Larry and Barbara Petersen:
We are still looking for more individuals, families and churches to partner with them in Asia through prayer and financial support.
Continued wisdom and discernment as we face new challenges and growing responsibilities
Our monthly financial support shortage needs to be met
For our Thailand team-encouragement and unity as they train and pursue new opportunities in God's work in 2012
Our ministry partners both in Thailand and Laos--safety, health and encouragement
The people of Thailand and surrounding countries--hearts would be drawn to God

[
back
]